Analog pH sensor
Ceraliquid CPS41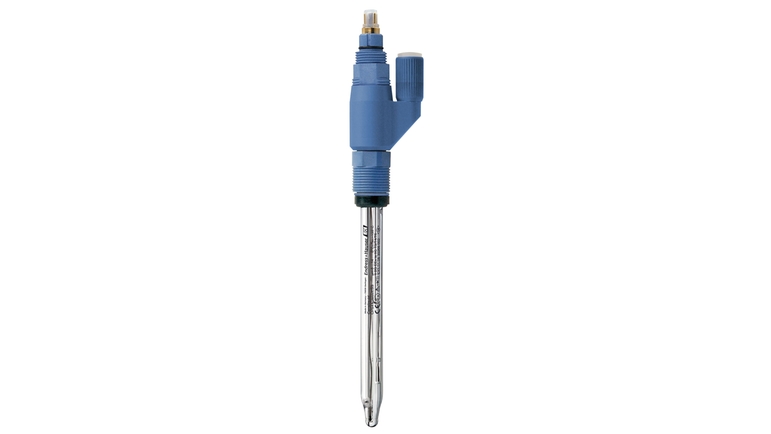 Glass electrode for applications with fast-changing medium compositions or low conductivity
Ceraliquid CPS41 is the analog high performer for pH measurement in harsh chemical applications and media with low conductivity or a considerable content of organic solvents. The sensor is designed for fast response guaranteeing you high process safety even in applications with quickly changing medium compositions.
Produtos simples

Fácil de escolher, instalar e operar
Excelência técnica
Simplicidade
Produtos padrão

Confiável, robusto e baixa manutenção
Excelência técnica
Simplicidade
Produtos com tecnologia de ponta

Altamente funcional e prático
Excelência técnica
Simplicidade
Produtos especializados

Desenvolvidos para aplicações exigentes
Excelência técnica
Simplicidade
Versões FLEX
Excelência técnica
Simplicidade

Versão Fundamental

Atende suas necessidades básicas de medição

Excelência técnica

Simplicidade

Versão Lean

Lida com seus principais processos facilmente

Excelência técnica

Simplicidade

Seleção Extended

Otimiza seus processos com tecnologias inovadoras

Excelência técnica

Simplicidade

Versão Xpert

Controla suas aplicações mais difíceis

Excelência técnica

Simplicidade
Especificações resumidas

Measurement range

Process temperature

Process pressure
Seleção rápida
Escolha uma das opções sugeridas
Configuração individual
Continue sua seleção entre todas as opções possíveis
Componentes adicionais

Benefícios

Resistant to poisoning due to constant refilling of KCl bridge electrolyte and separate reference lead

Applicable at very low conductivities (= 0.1 µS/cm) thanks to liquid KCl electrolyte

Suitable for cleaning in place (CIP) and sterilization in place (SIP)

Perfectly suited for quickly changing media: Combination of liquid...
Campo de aplicação

Media with very low conductivities or a considerable amount of organic solvents or alcohols and fast changing media:

Chemical industry

Power plants, e.g. boiler feed water

Life sciences, e.g. water for injection

With ATEX, FM and CSA approval for use in...
Documentos / Manuais / Software
Histórias de sucesso
Boiler water monitoring made easy

With the SWAS Compact Panel, the continuous monitoring of quality parameters such as pH and conductivity in cheese production can be automated and simplified.

Advanced bioprocess control

From time consuming sample analysis to real-time monitoring of critical parameters in fermentation processes thanks to complete solutions from hardware to development and analytical services.
Produção de sensores: precisão em vidro

A precisão de um ponto de medição depende do sensor. Temos os especialistas em sensores e os equipamentos para fornecer a você sensores de alta qualidade e alta precisão de maneira consistente.

Accredited pH buffer production

Our fully accredited calibration laboratory for pH buffers meets the highest customer requirements and guarantees the reliability of your pH measurements.