Digital service and qualification tool
Memocheck Sim CYP03D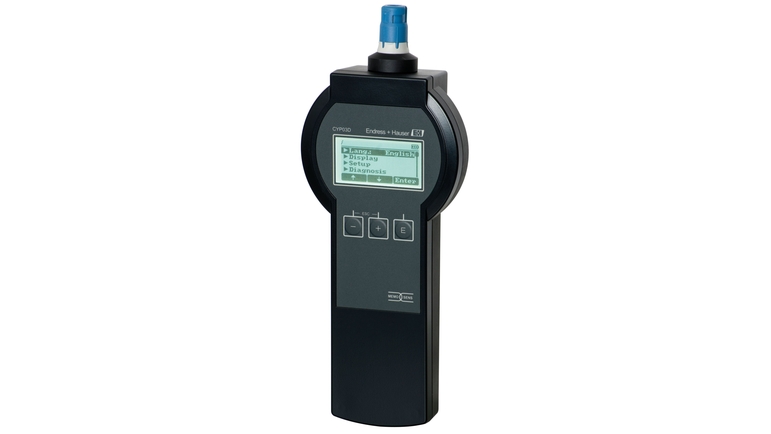 All-round checker for Memosens measuring points in all industries
Memocheck Sim CYP03D is the flexible service and qualification tool for all applications. It simulates definable values and supports you in installation, commissioning or troubleshooting. Memocheck Sim is connected instead of the sensor and checks the complete measuring chain from cable coupling to the process control system, proving that measured value transmission is error free. With the optional quality certificate, you can use Memocheck Sim for full measuring point qualification.

Produtos simples

Fácil de escolher, instalar e operar
Excelência técnica
Simplicidade
Produtos padrão

Confiável, robusto e baixa manutenção
Excelência técnica
Simplicidade
Produtos com tecnologia de ponta

Altamente funcional e prático
Excelência técnica
Simplicidade
Produtos especializados

Desenvolvidos para aplicações exigentes
Excelência técnica
Simplicidade
Versões FLEX
Excelência técnica
Simplicidade

Versão Fundamental

Atende suas necessidades básicas de medição

Excelência técnica

Simplicidade

Versão Lean

Lida com seus principais processos facilmente

Excelência técnica

Simplicidade

Seleção Extended

Otimiza seus processos com tecnologias inovadoras

Excelência técnica

Simplicidade

Versão Xpert

Controla suas aplicações mais difíceis

Excelência técnica

Simplicidade
Seleção rápida
Escolha uma das opções sugeridas
Configuração individual
Continue sua seleção entre todas as opções possíveis
Componentes adicionais

Benefícios

Fast and reliable functions checks: Freely definable measured values or value ramps offer full flexibility during installation, commissioning, troubleshooting or plant qualification.

Suitable for controlled environments: Quality certificate and traceable...
Campo de aplicação

Memocheck Sim allows flexible and reliable checks and qualification of measuring systems during:

Plant qualification

Installation and commissioning

Troubleshooting

The all-round tool is suitable for all industries.
Documentos / Manuais / Software
Acessórios / peças sobressalentes
For further repair or spare part inquiries

please contact your local

E+H Sales- and serviceorganisation

Kit CYP03: battery compartment cover

Kit CYP03D carry case Ex + not Ex
Histórias de sucesso
Boiler water monitoring made easy

With the SWAS Compact Panel, the continuous monitoring of quality parameters such as pH and conductivity in cheese production can be automated and simplified.

The all-round carefree panel

Water Analysis Panels make continuous monitoring of drinking water easy at the water treatment plant in Frasnacht, Switzerland.

Advanced bioprocess control

From time consuming sample analysis to real-time monitoring of critical parameters in fermentation processes thanks to complete solutions from hardware to development and analytical services.
O monitoramento de água salva vidas

A água é cada vez mais considerada um produto valioso na maioria dos países. Portanto, a aceitação do desperdício de água está diminuindo continuamente e a necessidade de controlar a qualidade da água está aumentando.