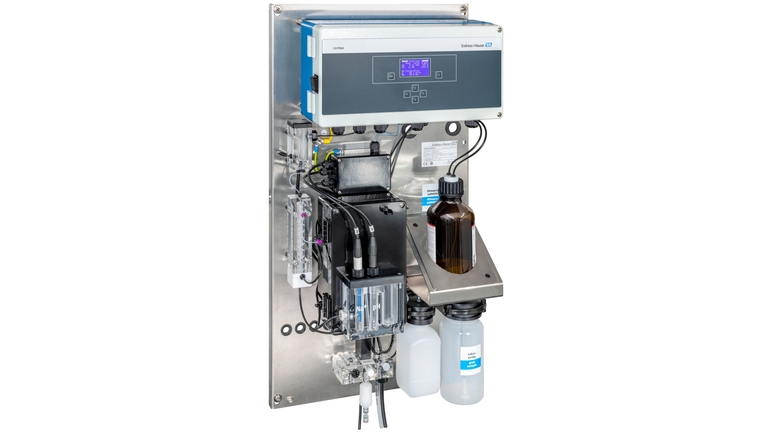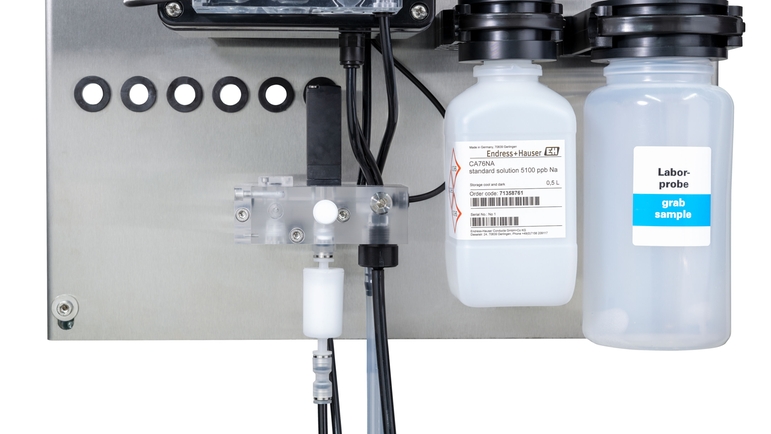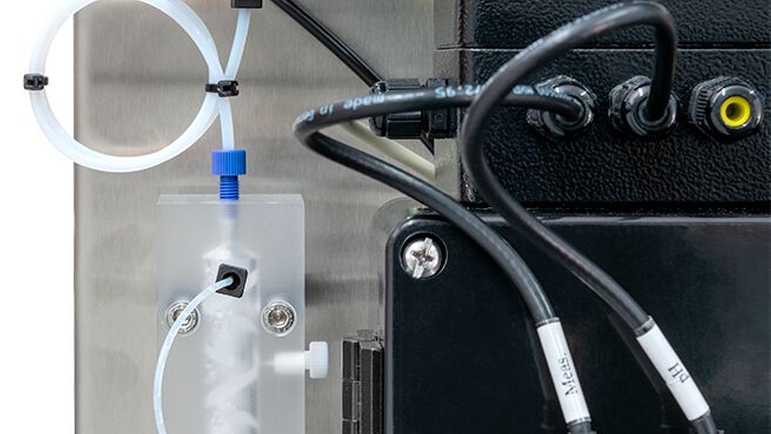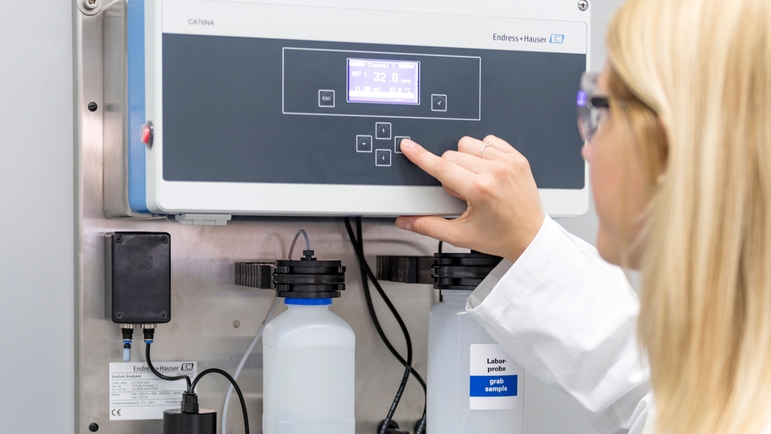 Potentiometric system for the monitoring of boiler feedwater, steam, condensate and ion exchangers
Protect your water steam cycles and ion exchangers with the CA76NA sodium analyzer! An increase in sodium levels in high-purity or boiler feedwater indicates the presence of unwanted dissolved impurities. This can cause serious damage and consequently expensive repairs. CA76NA provides highly accurate online monitoring of water quality and enables fast detection of critical events. The sodium analyzer supports your preventive maintenance strategy to keep your power plant running.
Seleção rápida
Escolha uma das opções sugeridas
Configuração individual
Continue sua seleção entre todas as opções possíveis
Benefícios

Protection of expensive plant equipments in the power industry: CA76NA sodium analyzer monitors low levels of sodium in water steam cycles detecting carryover and impurities in your power plant.

Early indication of condenser leaks via online sodium...
Campo de aplicação

The CA76NA sodium analyzer monitors low levels of sodium in the power industry and utilities:

Indication of the purity of water and steam used in boilers and turbines.

Provision of early warning for condenser leakages or malfunction of ion exchangers.

...
Documentos / Manuais / Software
Acessórios / peças sobressalentes
Diisopropylamine must be purchased locally!

Kit CA76NA Sodium electrode

Kit CA76NA pH combination electrode

CA76NA standard solution 5100 ppb Na

Kit CA76NA Mixing element

Kit CA76xx Strainer insert PEF50, 50 μm

Kit CA76NA Alkalisation pump 24 V DC

Kit CA76NA standard solution pump 24V DC

Kit CA76NA Circulation pump 24 V DC

Kit CA76xx 3/2-way solenoid valve 24 V

Kit CA76xx 2/2-way solenoid valve 24 V

Kit CA76NA Set of small parts

Kit CA76NA Thread adapter alkal. Bottle

Technical buffer solution CPY20

pH quality buffer solution, referenced to primary reference material of PTB and standard reference material of NIST. in DAkkS accredited buffer Laboratory.