Digital pH sensor
Memosens CPS31D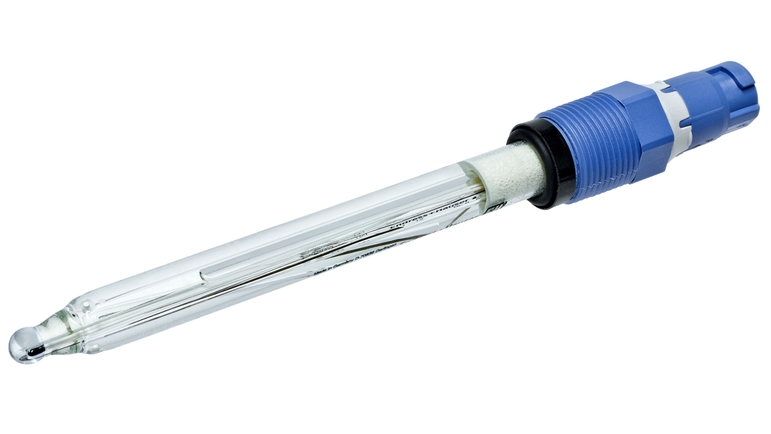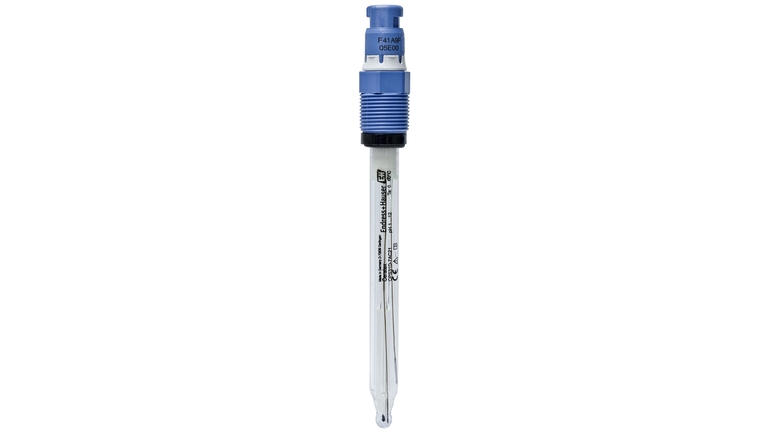 Memosens glass electrode for application in drinking water and swimming pools
Memosens CPS31D is the digital expert for pH compensation in disinfection processes. Its three diaphragms make it suitable for minimum conductivity while its low drift guarantees stable measurement. The sensor makes sure that swimming pool water is agreeable and drinking water tasteful. Thanks to Memosens technology, CPS31D combines maximum process and data integrity with simple operation. It resists corrosion and moisture, enables lab calibration and facilitates predictive maintenance.
Produtos simples

Fácil de escolher, instalar e operar
Excelência técnica
Simplicidade
Produtos padrão

Confiável, robusto e baixa manutenção
Excelência técnica
Simplicidade
Produtos com tecnologia de ponta

Altamente funcional e prático
Excelência técnica
Simplicidade
Produtos especializados

Desenvolvidos para aplicações exigentes
Excelência técnica
Simplicidade
Versões FLEX
Excelência técnica
Simplicidade

Versão Fundamental

Atende suas necessidades básicas de medição

Excelência técnica

Simplicidade

Versão Lean

Lida com seus principais processos facilmente

Excelência técnica

Simplicidade

Seleção Extended

Otimiza seus processos com tecnologias inovadoras

Excelência técnica

Simplicidade

Versão Xpert

Controla suas aplicações mais difíceis

Excelência técnica

Simplicidade
Especificações resumidas

Measurement range

Process temperature

0 to 80 °C
(32 to 176 °F)

Process pressure

1 to 4 bar
(15 to 60 psi)
Loading alternative products
Seleção rápida
Escolha uma das opções sugeridas
Configuração individual
Continue sua seleção entre todas as opções possíveis
Benefícios

Reliable measurement at minimum conductivity thanks to three diaphragms

Low drift by very low level of ion depletion in electrolyte

Optional salt ring for extended operating time

Maximum process safety through non-contact inductive signal transmission

...
Campo de aplicação

Drinking water

Swimming pool water

pH compensation for free chlorine measurement
Documentos / Manuais / Software
Acessórios / peças sobressalentes
Memoclip label Memosens sensor

for assignment of sensors to measuring loop. 100 sensor clips with printable labels

Technical buffer solution CPY20

pH quality buffer solution, referenced to primary reference material of PTB and standard reference material of NIST. in DAkkS accredited buffer Laboratory.

KCL-Electrolyte solution CPY4

For liquid filled electrodes
Histórias de sucesso
Compliance made easy

The automated phosphate monitoring with Liquiline System CA80PH helps the food company Pasfrost ensure the compliance with the strict limit values for its industrial wastewater.

Controlado pelo Liquiline Control

O Liquiline Control regula a nitrificação e desnitrificação na estação de tratamento de efluentes de Stadtlohn. O sistema de controle garante conformidade com os valores de limite e otimiza o uso de energia.
O monitoramento de água salva vidas

A água é cada vez mais considerada um produto valioso na maioria dos países. Portanto, a aceitação do desperdício de água está diminuindo continuamente e a necessidade de controlar a qualidade da água está aumentando.