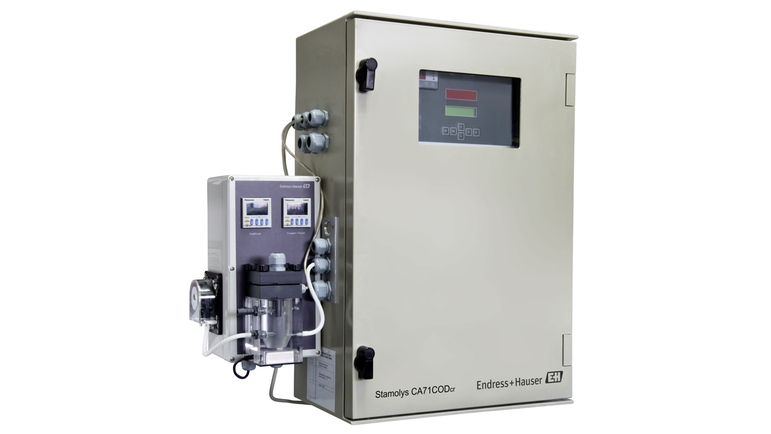 Esse produto não está mais disponível.

Verifique a nova geração na seção do predecessor / sucessor ou entre em contato com a Endress+Hauser local.
Documentos / Manuais / Software
Acessórios / peças sobressalentes
Kit CA7x, 12 pump hoses Tygon or/we

KIT CA7x pump hoses yellow/blue 12 pcs

Kit CA71COD collecting tank for Cr waste

KIT CA71 Conn. nipple sample vessel 10pc

KIT CA71 head with rolls/perist. pump

KIT CA71 hose holder unit for pump

KIT CA71 leakage sensor HA 2 pcs.

Kit CA71COD Sample vessel w. level det.

Kit CA71COD Sample pump with back-flush

Kit CA71COD Hoses for back-flush pump
Successor

The analyzer offers constant online measurement of the chemical oxygen demand (COD) supporting monitoring of the cleaning capacity of WWTPs and load-based billing systems for industrial dischargers.