Sample preparation
Liquiline System CAT860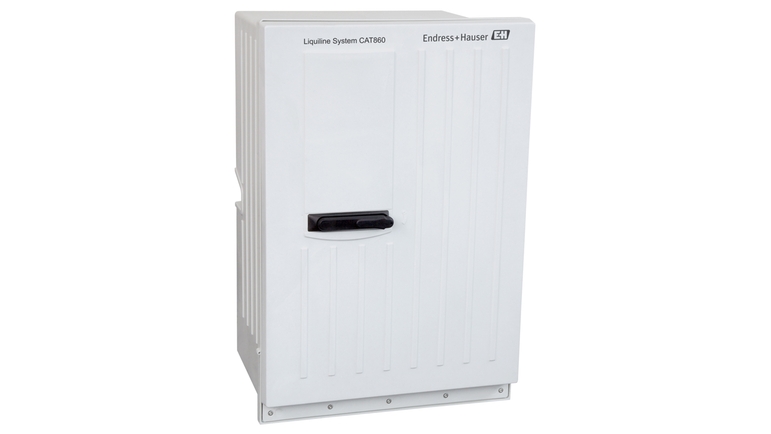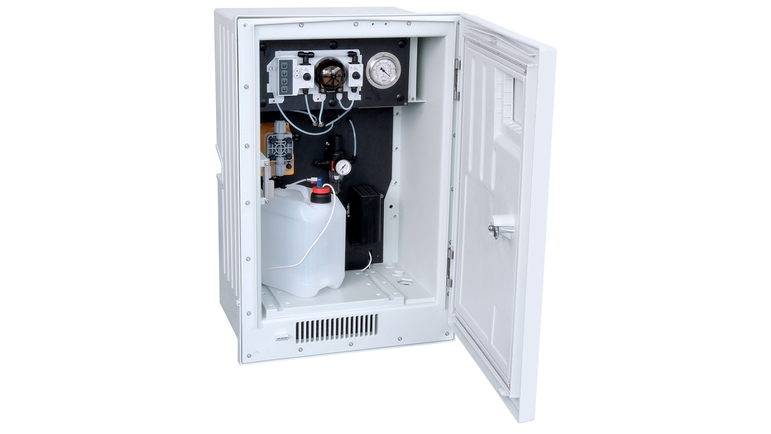 Robust in-situ filtration system for sampling from inlets of wastewater treatment plants
Liquiline System CAT860 provides clear, bacteria-free samples directly from the inlet of municipal and industrial wastewater treatment plants. Its ceramic filter is suitable even for applications with high loads of fat or fibers. Easy cleaning of the special membrane surface and tool-free maintenance reduce your operating costs. The Memosens technology simplifies commissioning and supports predictive maintenance. CAT860 and the versatile Flexdip holder facilitate the adaption to your process.
Seleção rápida
Escolha uma das opções sugeridas
Configuração individual
Continue sua seleção entre todas as opções possíveis
Benefícios

Fast commissioning and plug & play thanks to Memosens technology and user-friendly Liquiline operating concept

Cost-effective through tool-free maintenance and easy replacement of filter elements

Advanced diagnostics with remote access for increased...
Campo de aplicação

Liquiline System CAT860 is designed for municipal and industrial wastewater plants:

Inlet sampling points

Aeration basins
Documentos / Manuais / Software
Acessórios / peças sobressalentes
Nr

241

Order code

71326150

Kit CAT820/860: 1 year of maintenance

Nr

241

Order code

71229924

Kit CAT820/860: 3 years of maintenance

Nr

206

Order code

71241442

Kit CAT820/860: 10 x connector hose pump

Nr

244

Order code

71241492

Kit CAT820/860: filter complete 0,1um

Consists of cermaic filter candle 0,1um and filter holder

Nr

244

Order code

71222181

Kit CAT820/860: filter candle 0,1um

Nr

244

Order code

71374136

Kit CAT820/860: filter complete 0,4um

Consists of cermaic filter candle 0,4um and filter holder

Nr

244

Order code

71383467

Kit CAT820/860: filter candle 0,4um

Kit CAT820/860: filter holder PVC

cleaner CY820

Cleaning solution for hoses and filter Contains dangerous goods

Liquiline System CAC800

Sample hoses for Liquiline System with different lengths

Nr

212

Order code

71222213

Kit CAT820/860: 10 x hose conn. straight