Thermophant T TTR35
Temperature switch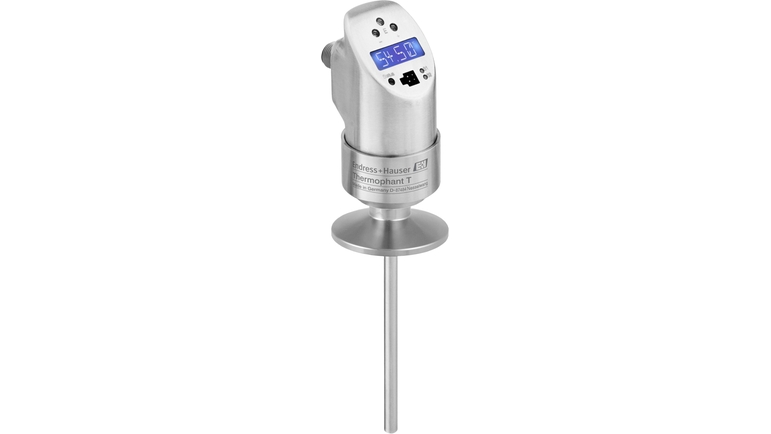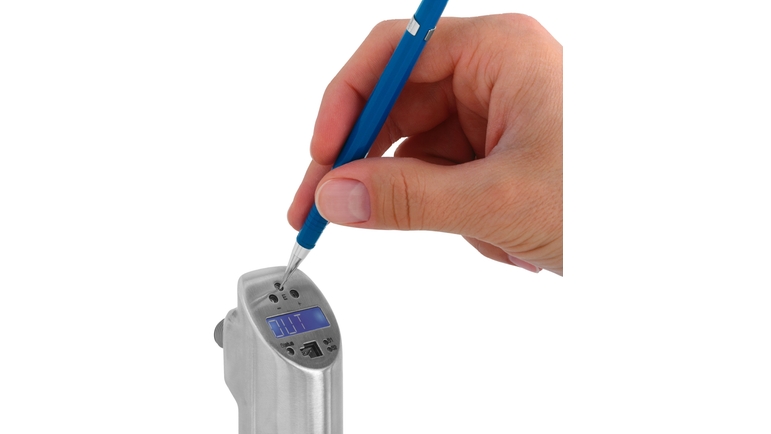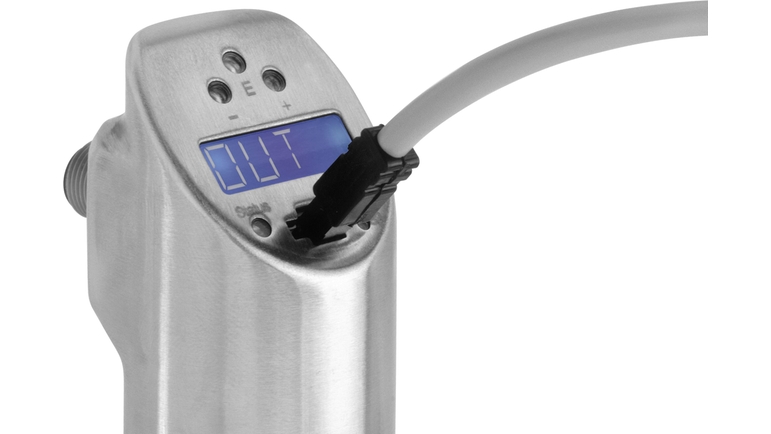 Compact and cost-saving for safe monitoring of process temperatures in hygienic applications
Cost efficiency, optimal use of space, reliable operation and easy commissioning indicate modern process measuring technology. The temperature switch completely fulfills these requirements in the Food & Beverage as well as in the Life Science industry. Designed for safe monitoring of process temperatures it can be selected between one or two switch outputs as well as one switch output and one standardized analog output. A variety of hygienic process connections leads to a flexible use.
Produtos simples

Fácil de escolher, instalar e operar
Excelência técnica
Simplicidade
Produtos padrão

Confiável, robusto e baixa manutenção
Excelência técnica
Simplicidade
Produtos com tecnologia de ponta

Altamente funcional e prático
Excelência técnica
Simplicidade
Produtos especializados

Desenvolvidos para aplicações exigentes
Excelência técnica
Simplicidade
Versões FLEX
Excelência técnica
Simplicidade

Versão Fundamental

Atende suas necessidades básicas de medição

Excelência técnica

Simplicidade

Versão Lean

Lida com seus principais processos facilmente

Excelência técnica

Simplicidade

Seleção Extended

Otimiza seus processos com tecnologias inovadoras

Excelência técnica

Simplicidade

Versão Xpert

Controla suas aplicações mais difíceis

Excelência técnica

Simplicidade
Especificações resumidas

Accuracy

-50...75 °C: <0,5 K
(-58...167 °F: <0,9 °F)
75...150 °C: <0,65 K
(167...302 °F: <1,2 °F)

Operating temperature range

-50...150 °C (-58...302 °F)
Seleção rápida
Escolha uma das opções sugeridas
Configuração individual
Continue sua seleção entre todas as opções possíveis
Componentes adicionais

Benefícios

Integrated switching electronics for decentral and economic process monitoring and control

3A approved

Function control and information on-site thanks to LEDs and digital display

Long-term stable temperature sensor made of platinum (Pt100 class A as per...
Campo de aplicação

Temperature switch for the monitoring, display and control of process temperatures in a range from -50 to +150 °C (-58 to +302 °F), optional for TTR35 with neck: -50 to +200 °C (-58 to +392 °F) . Thermophant T TTR35 - for hygienic applications.

...
Documentos / Manuais / Software
Acessórios / peças sobressalentes
Commubox FXA291 (Hardware)

Serial USB Computer Interface Technical Data: - USB Version1.1 or higher - Power supply via USB - IP51; NEMA/Typ 3 - Ambient temperature: -20....+60oC - Ex: II(2) G (EEx ia) II C - ATEX: BVS 05 ATEX E 095 Scope of deliovery: Commubox FXA 291 MS Windows USB driver Device is submitted for CSA/FM application. The device may not be modified and may be used with intrinsically safe circuits with corresponding characteristics only (see safety certificate).

Cable M12x1 l=5m

5m cable 4x 0.34 mm2, molded PVC angled connector, M12x1 connector screw Cu Sn/Ni, IP67.

M12 elbow plug ready for cable, IP67,PG7

Rubber cap for interface terminal Contains 5 pieces

Configuration kit TXU10-

for PC-programmable devices. set-up programme+interface cable for PC with USB-Port.

The unit is not repairable
Histórias de sucesso
Autoclaves médicas

Nova tecnologia de sensores automatiza recalibrações para reduzir riscos em esterilizações em lote. Saiba mais!