Conductivity assembly
Dipfit CLA111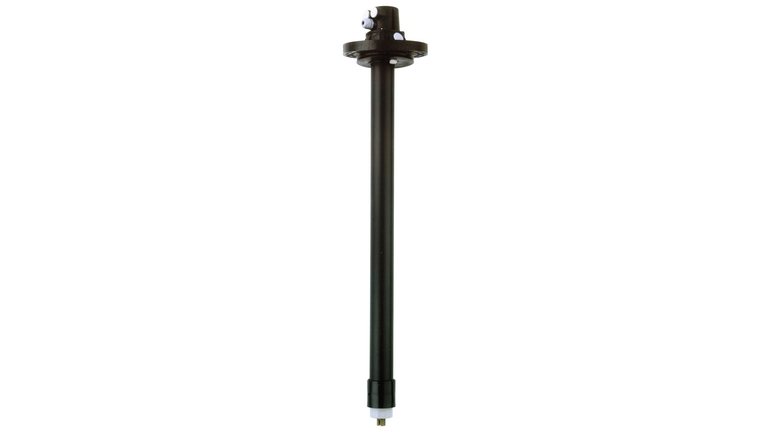 Immersion assembly for water, wastewater and utilities
The Dipfit CLA111 immersion assembly is designed for application in open basins, channels and tanks. It is suitable for conductive and toroidal sensors that can be easily mounted and removed via the bayonet lock. The adjustable flange gives you the required flexibility for universal use. Dipfit is the time and cost-effective solution for standard water and wastewater treatment.
Produtos simples

Fácil de escolher, instalar e operar
Excelência técnica
Simplicidade
Produtos padrão

Confiável, robusto e baixa manutenção
Excelência técnica
Simplicidade
Produtos com tecnologia de ponta

Altamente funcional e prático
Excelência técnica
Simplicidade
Produtos especializados

Desenvolvidos para aplicações exigentes
Excelência técnica
Simplicidade
Versões FLEX
Excelência técnica
Simplicidade

Versão Fundamental

Atende suas necessidades básicas de medição

Excelência técnica

Simplicidade

Versão Lean

Lida com seus principais processos facilmente

Excelência técnica

Simplicidade

Seleção Extended

Otimiza seus processos com tecnologias inovadoras

Excelência técnica

Simplicidade

Versão Xpert

Controla suas aplicações mais difíceis

Excelência técnica

Simplicidade
Especificações resumidas

Process temperature

Process pressure

Max. 4 bar at 20 °C
(Max. 58 psi at 68 °F)
Seleção rápida
Escolha uma das opções sugeridas
Configuração individual
Continue sua seleção entre todas as opções possíveis
Benefícios

Easy installation and removal of sensor thanks to bayonet lock mounting method

Flexible immersion depth thanks to adjustable flange

Made of environmentally-compatible polypropylene material

Reduced condensation of water due to breathable Goretex® filter
Campo de aplicação

Dipfit CLA111 is an immersion assembly for conductivity sensors in water, wastewater and utility applications, such as:

Inlet of wastewater treatment plants

Surface water monitoring

Well monitoring

Dipfit CLA111 is suitable for:
Documentos / Manuais / Software
Acessórios / peças sobressalentes
Kit CLA111 sensor holder G3/4" CLS50(D)

Electrode holder G 1" complete f. CLA111

Cond.cable 3m straight plug CLS19/21

Alte Material-Nummer: 117234

Kit CxA111/140 Small parts

Kit CxA111 adjustable flange

Kit CxA111 adapter for adj. flange

Kit CxA111 Additional weights

Suspension bracket assembly

Kit CxA111 Star handle screws (2x)
Histórias de sucesso
Compliance made easy

The automated phosphate monitoring with Liquiline System CA80PH helps the food company Pasfrost ensure the compliance with the strict limit values for its industrial wastewater.
O monitoramento de água salva vidas

A água é cada vez mais considerada um produto valioso na maioria dos países. Portanto, a aceitação do desperdício de água está diminuindo continuamente e a necessidade de controlar a qualidade da água está aumentando.