Gateway
for remote monitoring
Connect Sensor FXA30B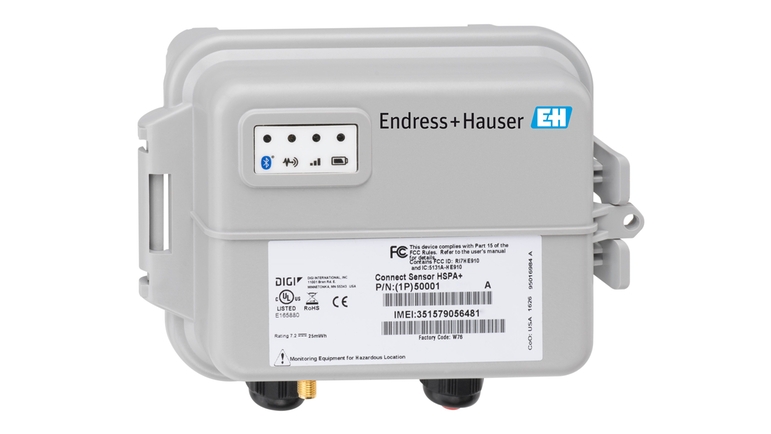 Battery-powered remote cellular monitoring of connected field devices
Connect Sensor FXA30B is a fully integrated, battery-powered cellular gateway with inputs for connecting to a wide range of field devices. Designed to work in rugged industrial environments, the FXA30B is the ideal solution for remote monitoring in places where power is not easily available. It can even be used as power supply for the field device and measured values can be visualized via the SupplyCare Hosting cloud solution.
Produtos simples

Fácil de escolher, instalar e operar
Excelência técnica
Simplicidade
Produtos padrão

Confiável, robusto e baixa manutenção
Excelência técnica
Simplicidade
Produtos com tecnologia de ponta

Altamente funcional e prático
Excelência técnica
Simplicidade
Produtos especializados

Desenvolvidos para aplicações exigentes
Excelência técnica
Simplicidade
Versões FLEX
Excelência técnica
Simplicidade

Versão Fundamental

Atende suas necessidades básicas de medição

Excelência técnica

Simplicidade

Versão Lean

Lida com seus principais processos facilmente

Excelência técnica

Simplicidade

Seleção Extended

Otimiza seus processos com tecnologias inovadoras

Excelência técnica

Simplicidade

Versão Xpert

Controla suas aplicações mais difíceis

Excelência técnica

Simplicidade
Especificações resumidas

Input

4x 4...20 mA analog
1x digital input or pulse counter (if not configured as digital output)
Modbus RS485

Output

1x digital output (if not configured as digital input)
Seleção rápida
Escolha uma das opções sugeridas
Configuração individual
Continue sua seleção entre todas as opções possíveis
Componentes adicionais
SupplyCare Hosting

Plataforma de gerenciamento de estoque baseada em nuvem para informações transparentes dentro da cadeia de fornecimento
Benefícios

Level, flow and pressure visualization at the desk regardless of location and powered by the gateway in remote areas

Easy connection to field devices

If desired, bundled with cellular communication service

Flexible for battery use on remote places or...
Campo de aplicação

Battery-powered remote cellular monitoring of connected analog as well as digital field devices via mobile communications.

External, configurable power outputs eliminate the need for sensor power supplies

Configuration of measuring and transmission...
Documentos / Manuais / Software
Acessórios / peças sobressalentes
Fixed Antenna: LTE, GSM, UMTS, WLAN

Fixed antenna for mounting on vertical surfaces. Cable length: 3m. Application: LTE 800MHz, LTE 2.6GHz, GSM 900/1800, UMTS, WLAN 2.4 GHz (WiMAX, WiFi). Usage: FXA30, FXA42. Indoor and outdoor use. Mounting via bracket. Omnidirectional characteristic. Radiator protected by a plastic tube. HF-cable connected directly to antenna. 10cm clearance between antenna by 15dB isolation.

Battery-lithium-thionyl chloride FXA30

Consists of: Lithium-thionyl chloride (Li-SOCL2). Type: ER34615 7,2V 14Ah. Non-rechargeable. Usage: FXA30. Delivered with connector. Hazards Id. UN38.3. Batteries are considered hazardous goods and may be charged by import taxes depending on the country of delivery.

Cellular antenna FXA30, 3G/4G/LTE,Swivel

Frequencies: 698-960/1710-2170/2500- 2700Mhz. Nominal impedance: 50 ohm. VSWR: 2.5:1. Polarization: linear vertical. Radiation pattern: omni. Power rating: 3 watt. Gain: 0 min-2 max. Weight: 1.66oz (47g). Height x width: 228mm x 25mm (9" x 1"). Operating temperature [oC]: -30 to +70. Usage: FXA30, LTE and GSM.

Mounting kit FXA30

For wall mounting. Consists of: 4x small brackets. 4x screws. Usage: FXA30.

No spare parts available.