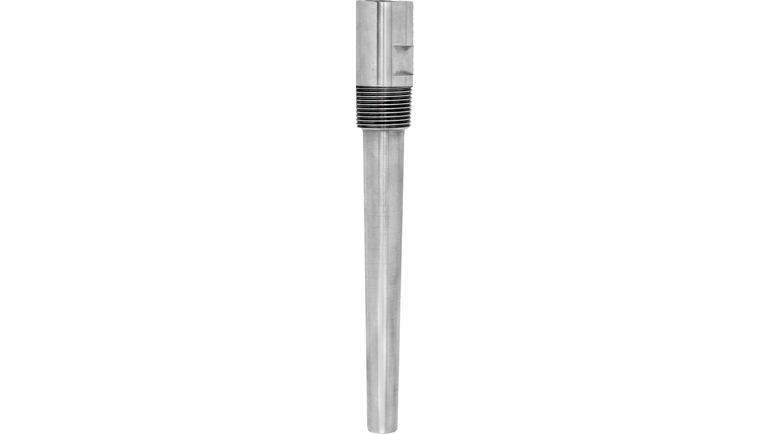 Made of drilled barstock material. Mainly used in heavy duty or general purpose applications.
Due to the challenging process conditions by heavy duty applications the load capacity of a thermowell must be calculated exactly. Dye penetration tests, ultrasound test, helium leakage test, pressure endurance test as well as various, non-destructive material tests prove the quality of materials and processing.
Seleção rápida
Escolha uma das opções sugeridas
Configuração individual
Continue sua seleção entre todas as opções possíveis
Benefícios

The extension and the immersion lengths as well as the bar dimensions can be chosen according to process requirements

A wide choice of standard materials and process connections is available; other versions can be ordered according to specification

...
Campo de aplicação

Reliable and long-term protection of the temperature sensor from rough process conditions. Allows the insert to be exchanged during operation.
Documentos / Manuais / Software
Acessórios / peças sobressalentes
Successor

Thermowell for RTD and TC assemblies, specially designed for use in heavy duty industrial applications, particularly in the chemical, oil & gas and power & energy industries