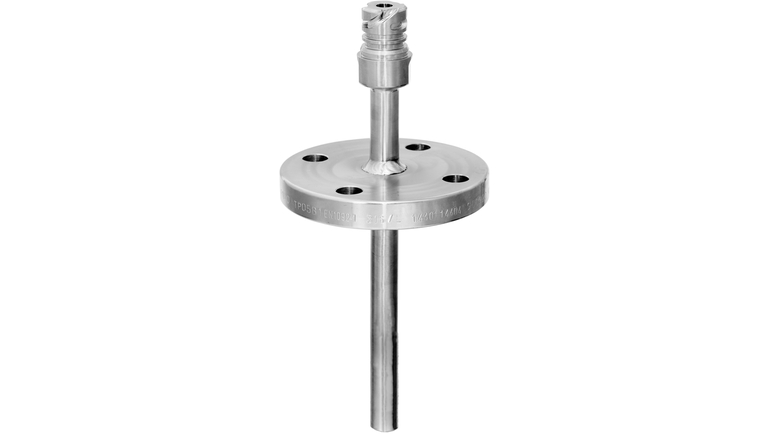 Welded thermowell for a variety of industrial applications
This thermowell designed according to DIN 43772 guarantees a high resistance to most industrial process environments. It is made from pipe or tube and is available in a wide range of diameters and materials. A specially designed thermowell tip ensures fast response times for a more efficient process control. Oversheaths in PTFE or tantalum can withstand extremely corrosive process conditions. It is offered with a variety of process connections: flanges, threads, weld-in or compression fittings.
Seleção rápida
Escolha uma das opções sugeridas
Configuração individual
Continue sua seleção entre todas as opções possíveis
Benefícios

Modular configuration according to DIN 43772

iTHERM QuickNeck: cost and time savings thanks to simple, tool-free recalibration of the insert

Extension, immersion length and total length can be chosen according to process requirements

Wide choice of...
Campo de aplicação

Protects the temperature sensor against physical and chemical stress

High robustness for challenging process conditions

Pressure range: up to 100 bar (1450 psi)

For use in pipes, containers or tanks

Improved ease of maintenance (sensor replacement without...
Documentos / Manuais / Software
Acessórios / peças sobressalentes