iTEMP TMT84
Temperature head transmitter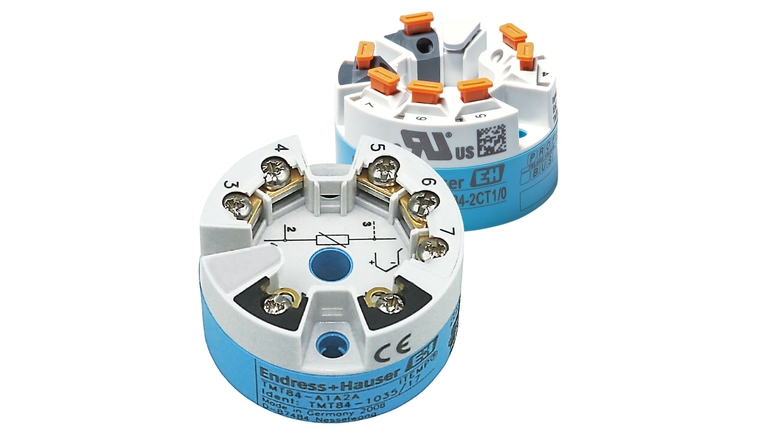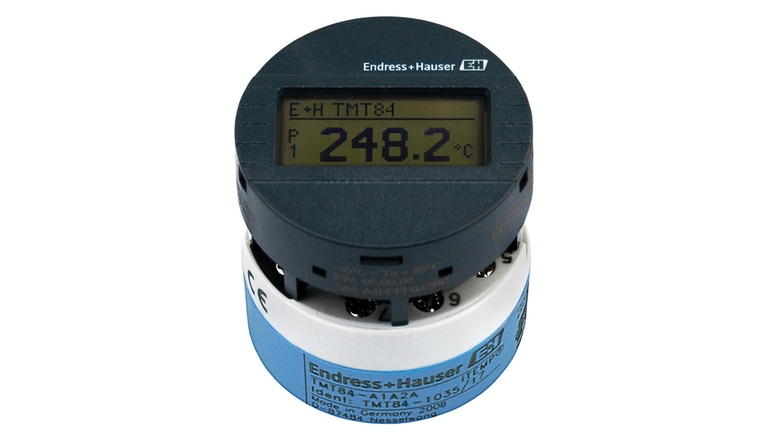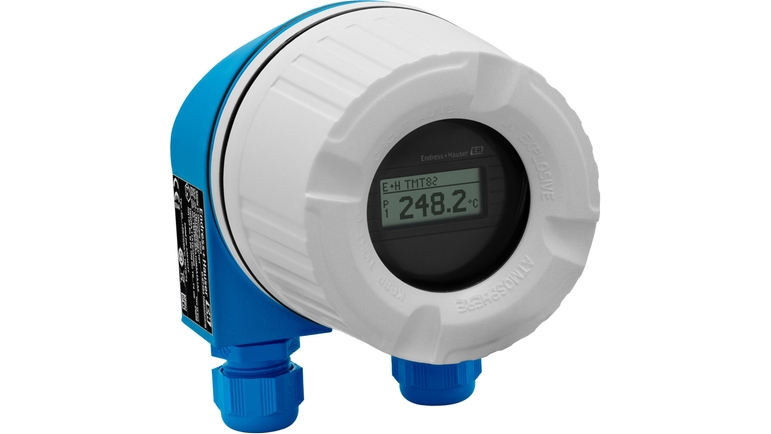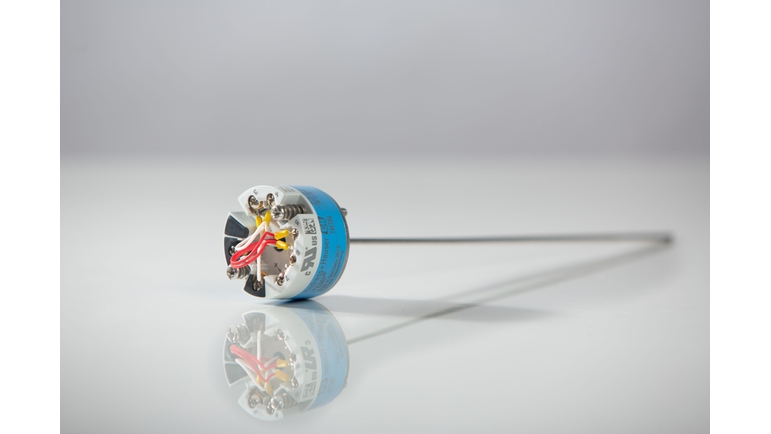 Transformation of sensor signals into standardized digital output signals for all industries
Unsurpassed reliability, accuracy and long-term stability in critical processes over all industries. The configurable transmitter not only transfers digital converted signals from RTD and TC sensors, it also transfers resistance and voltage signals using PROFIBUS® PA communication. High measurement point availability by means of sensor monitoring functions. Diagnostics information according to NAMUR NE 107. Optimization of the measurement accuracy by sensor-transmitter matching.
Produtos simples

Fácil de escolher, instalar e operar
Excelência técnica
Simplicidade
Produtos padrão

Confiável, robusto e baixa manutenção
Excelência técnica
Simplicidade
Produtos com tecnologia de ponta

Altamente funcional e prático
Excelência técnica
Simplicidade
Produtos especializados

Desenvolvidos para aplicações exigentes
Excelência técnica
Simplicidade
Versões FLEX
Excelência técnica
Simplicidade

Versão Fundamental

Atende suas necessidades básicas de medição

Excelência técnica

Simplicidade

Versão Lean

Lida com seus principais processos facilmente

Excelência técnica

Simplicidade

Seleção Extended

Otimiza seus processos com tecnologias inovadoras

Excelência técnica

Simplicidade

Versão Xpert

Controla suas aplicações mais difíceis

Excelência técnica

Simplicidade
Especificações resumidas

Accuracy

(Pt100) <= 0,1 K
(Pt100) <= 0,18 °F
Loading alternative products
Seleção rápida
Escolha uma das opções sugeridas
Configuração individual
Continue sua seleção entre todas as opções possíveis
Componentes adicionais

Benefícios

Easy and standardized communication via PROFIBUS® PA Profile 3.02


Meets the EMC requirements as per NAMUR NE 21 and the recommendations of NE 89 with regard to temperature transmitters with digital signal processing

Straightforward design of measuring...
Campo de aplicação

2 input channels and PROFIBUS® PA protocol for the conversion of input signals into digital output signals


The device stands out due to signal reliability, long-term stability, high precision and advanced diagnostics (important in critical processes)

...
Documentos / Manuais / Software
Acessórios / peças sobressalentes
The unit is not repairable

Fixing kit cpl.TMT8x/7x (european)

2x screws, 2x springs, 2x spring rings, 1x sealing CDI-connector

Fixing kit cpl. TMT8x/7x USA(american)

2x screws, 1x sealing CDI-connector

Set mounting bracket wall cpl. W06 std

Set mounting bracket pipe housing W06 st

TID10 Service cable

Extension cable for the CDI-interface for remote operation of the TID10 display for service and maintenance work Length: 40cm.

Spare RFID TAG

Consists of: RFID TAG, fixing wire, crimp sleeve.

Display for head transmitter TID10

to plug on. Dot-Matrix measured value display. 12 DIP-switches buttom side. Settings: FF: Simulation, Write Lock. PA: Bus address, Write Lock. Compatible: TMT85, TMT84, TMT82.

DIN rail clip

according to IEC 60715 for temperature head transmitters.
Histórias de sucesso
Autoclaves médicas

Nova tecnologia de sensores automatiza recalibrações para reduzir riscos em esterilizações em lote. Saiba mais!