Nivotester FTR525
Process transmitter for FQR57/FDR57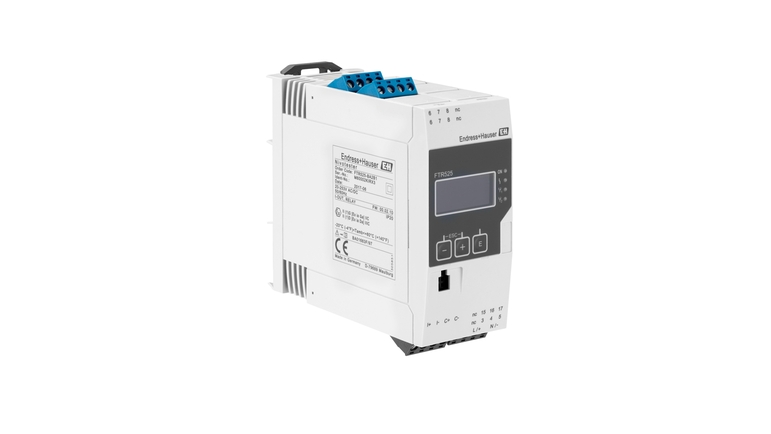 Process transmitter with control unit for Soliwave FQR57/FDR57
The process transmitter Nivotester FTR525 is used in conjunction with the microwave barrier Soliwave FQR57/FDR57 for detection of point levels and bulk flow (flow / no flow, trend). The microwave barrier is also suitable for detecting and counting objects, detection of deposits as well as monitoring of filling processes and material transfer points. It can be installed in containers, conduits, hoppers, filling stations, shafts, filters or on free fall shafts.
Produtos simples

Fácil de escolher, instalar e operar
Excelência técnica
Simplicidade
Produtos padrão

Confiável, robusto e baixa manutenção
Excelência técnica
Simplicidade
Produtos com tecnologia de ponta

Altamente funcional e prático
Excelência técnica
Simplicidade
Produtos especializados

Desenvolvidos para aplicações exigentes
Excelência técnica
Simplicidade
Versões FLEX
Excelência técnica
Simplicidade

Versão Fundamental

Atende suas necessidades básicas de medição

Excelência técnica

Simplicidade

Versão Lean

Lida com seus principais processos facilmente

Excelência técnica

Simplicidade

Seleção Extended

Otimiza seus processos com tecnologias inovadoras

Excelência técnica

Simplicidade

Versão Xpert

Controla suas aplicações mais difíceis

Excelência técnica

Simplicidade
Loading alternative products
Seleção rápida
Escolha uma das opções sugeridas
Configuração individual
Continue sua seleção entre todas as opções possíveis
Benefícios

Simple und comfortable menu-guided operation via display and keys

Different adjustment functions (automatic or manual) with clear graphic representation of the set detection range and the current signal strength

Up to 5 different channels can be set for...
Campo de aplicação

Non-contact (wear- and maintenance-free) limit detection (min/max) and flow monitoring (flow/no flow, trend) for bulk solids.

Detecting, counting and positioning of objects

Detection and analysis of deposits and contamination in filters

Monitoring of...
Documentos / Manuais / Software
Acessórios / peças sobressalentes
Histórias de sucesso
Medição de nível por fora do tanque

Em uma visita no processo de uma indústria de alimentos o usuário, que era responsável por quatro tanques plásticos, mencionou a necessidade de uma medição precisa com um equipamento de simples instalação e que tivesse um bom custo-benefício.

Medição de nível em silo de Farinha

Em uma fábrica de ração animal localizada no Nordeste do Brasil a medição de nível nos silos de farinha estava sofrendo interferência do processo.
A evolução do comissionamento

O assistente inclui todas as configurações relevantes para o comissionamento em uma sequência. O layout muda em configurações individuais e é fácil e intuitivo de usar.