Turbidity sensor
Turbimax CUS52D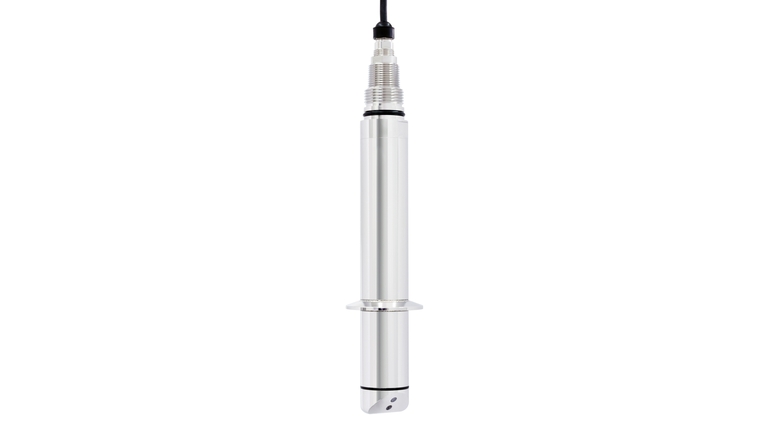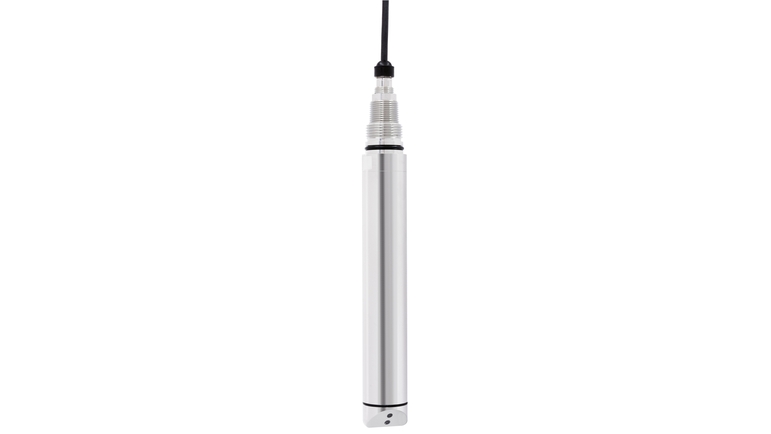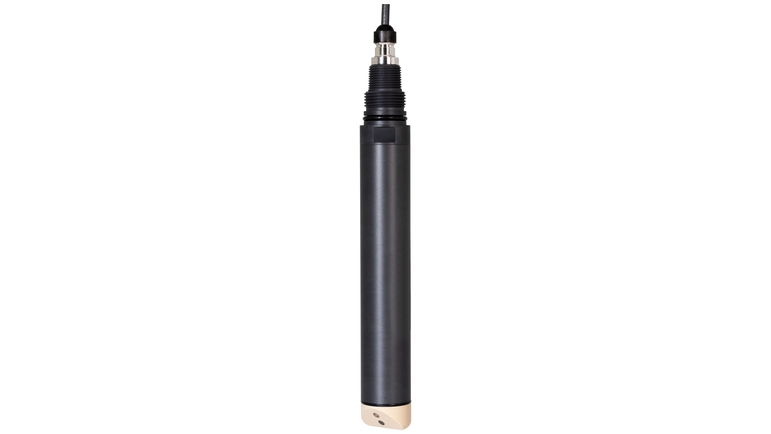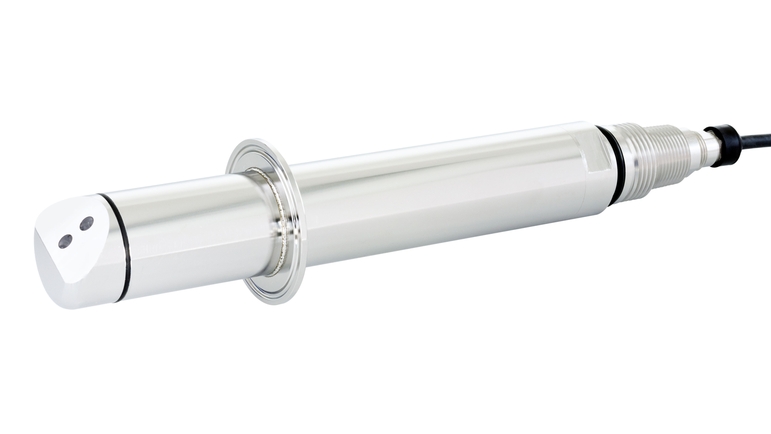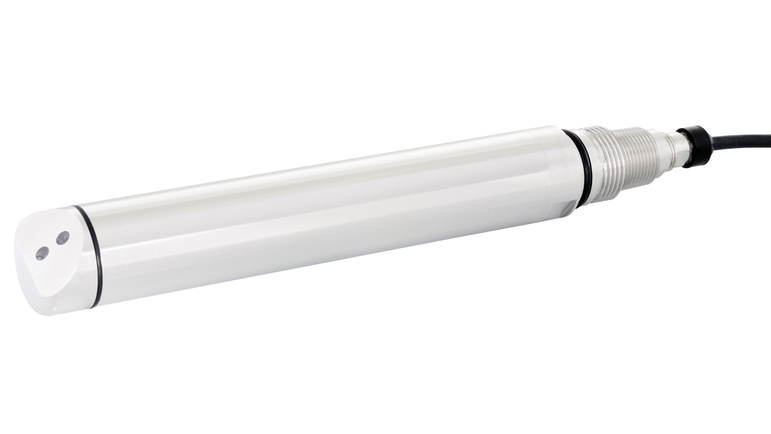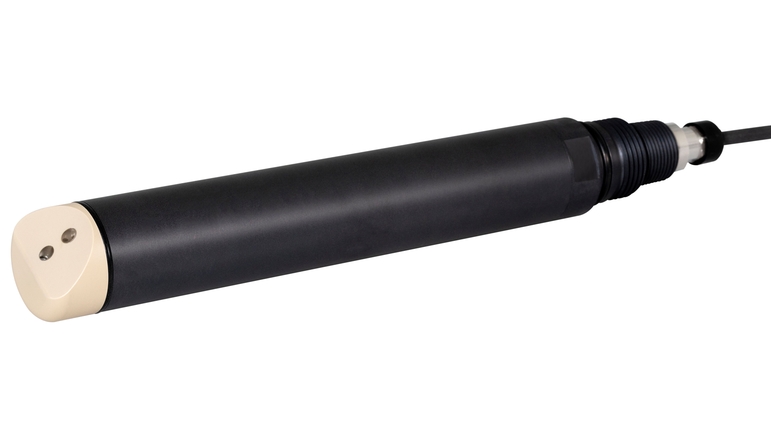 Hygienic Memosens sensor for turbidity measurement in drinking water, process water and utilities
Turbimax CUS52D is a smart sensor with lab accuracy that allows unattended operation of all turbidity measuring points in drinking water production and many other applications with fresh, process or salt water. You can mount it directly into your pipeline, thus saving costly bypass installations and avoiding product losses. Thanks to Memosens digital technology, the Turbimax CUS52D offers maximum process and data integrity, simple operation and allows predictive maintenance.
Produtos simples

Fácil de escolher, instalar e operar
Excelência técnica
Simplicidade
Produtos padrão

Confiável, robusto e baixa manutenção
Excelência técnica
Simplicidade
Produtos com tecnologia de ponta

Altamente funcional e prático
Excelência técnica
Simplicidade
Produtos especializados

Desenvolvidos para aplicações exigentes
Excelência técnica
Simplicidade
Versões FLEX
Excelência técnica
Simplicidade

Versão Fundamental

Atende suas necessidades básicas de medição

Excelência técnica

Simplicidade

Versão Lean

Lida com seus principais processos facilmente

Excelência técnica

Simplicidade

Seleção Extended

Otimiza seus processos com tecnologias inovadoras

Excelência técnica

Simplicidade

Versão Xpert

Controla suas aplicações mais difíceis

Excelência técnica

Simplicidade
Especificações resumidas

Measurement range

Process temperature

Stainless steel version: -20 to 85 °C (0 to 185 °F)
Plastic version: -20 to 60°C (-4 to 140 °F)

Process pressure

Stainles steel version: 0.5 to 10 bar abs
(7.3 to 145 psi abs)
Plastic version: 0.5 to 6 bar abs
(7.3 to 87 psi abs)
Loading alternative products
Seleção rápida
Escolha uma das opções sugeridas
Configuração individual
Continue sua seleção entre todas as opções possíveis
Componentes adicionais

Benefícios

Measuring results like in the lab: Highly accurate and reliable monitoring of your water quality – even at the lowest turbidity.

Turbidity measurement without product loss: Hygienic inline measurement preserves each drop of water in the process.

...
Campo de aplicação

Turbimax CUS52D measures turbidity in:

Drinking and process water:
- From inlet to outlet in water plants
- Raw water abstraction and control
- Distribution networks
- All quality control points in water production

Saline water:
- Desalination plants...
Documentos / Manuais / Software
Acessórios / peças sobressalentes
Kit CUS52D: 2x Sealing Clamp DN50 FDA

For CUS50D, CUS52D, CUA252 and CUA262

blind cover 2 inch

For CUS50D, CUS52D, CUA252 and CUA262

calibration application CUY52

Tool for verification and Calibration, CUS52D Solid state reference to verify senor function nearly backscattering-free vessel ::vessels for liquid calibration ::vessels for comparision measurments

clamp welding in socket 2 inch 30mm

Air cleaning head, CUS52D

115 VAC 2 output compr.air cleaning unit

Air bubble trap, assembly "S" for CUS31

Quick fastener complete

fast sensor assembly

Kit CUS52D air bubble trap

Kit air cleaning head PVDF/Ti, CUS52D

Sensoradapter: CUS52D for CYA251/CUA250
Histórias de sucesso
Boiler water monitoring made easy

With the SWAS Compact Panel, the continuous monitoring of quality parameters such as pH and conductivity in cheese production can be automated and simplified.

The all-round carefree panel

Water Analysis Panels make continuous monitoring of drinking water easy at the water treatment plant in Frasnacht, Switzerland.

Advanced bioprocess control

From time consuming sample analysis to real-time monitoring of critical parameters in fermentation processes thanks to complete solutions from hardware to development and analytical services.
O monitoramento de água salva vidas

A água é cada vez mais considerada um produto valioso na maioria dos países. Portanto, a aceitação do desperdício de água está diminuindo continuamente e a necessidade de controlar a qualidade da água está aumentando.