Services for the water & wastewater industry
Achieve compliance and efficiency with our broad portfolio of services dedicated to your challenges
Running a water or wastewater plant entails many challenges: legal guidelines, internal standards, increasing treatment requirements and higher process complexity. To fulfil your obligations, reliable process control is needed. However, process control can only be as good as your measuring instrumentation and to function properly, these instruments need to be be properly engineered, installed and serviced on a regular basis.
How we can help
We support you in achieving your goals. This support does not end with the delivery of our instrumentation on site. Endress+Hauser has a whole portfolio of service offerings dedicated to your success. From commissioning to verification, maintenance, up to support for your liquid analyzers, to name just the most relevant for the water and wastewater industry, our technicians are here to support you in an efficient manner.
Commissioning

Verification

Maintenance

Support for liquid analyzers
Water and wastewater treatment processes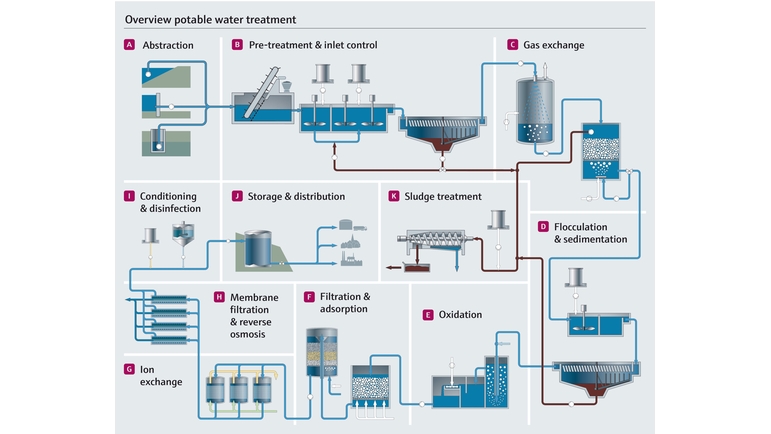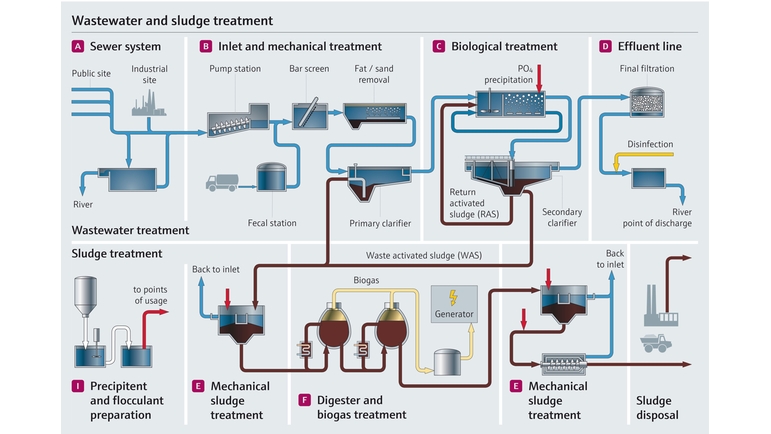 Benefícios
Our service technicians work according to the same standards and practices to deliver a consistently high service quality, no matter your location or level of need. The service portfolio we offer is certified and conforms with DIN EN ISO 90001:2008. To match your individual challenges, the scope and intensity of our services is customizable.
1000+

service technicians all over the world working with the same tools, according to the same standards

5000

flow instruments verified every year

50%

time savings when using Heartbeat Technology
Histórias de sucesso
Saiba porque nossos clientes escolhem a Endress+Hauser. Leia nossas últimas histórias de sucesso da indústria, notas de aplicações e artigos técnicos.
Manutenção bem planejada

O acesso a informações importantes sobre os equipamentos ajuda a estação de tratamento de efluentes em Thun a otimizar os seus processos de manutenção.
Produtos simples

Fácil de escolher, instalar e operar
Excelência técnica
Simplicidade
Produtos padrão

Confiável, robusto e baixa manutenção
Excelência técnica
Simplicidade
Produtos com tecnologia de ponta

Altamente funcional e prático
Excelência técnica
Simplicidade
Produtos especializados

Desenvolvidos para aplicações exigentes
Excelência técnica
Simplicidade
Versões FLEX
Excelência técnica
Simplicidade

Versão Fundamental

Atende suas necessidades básicas de medição

Excelência técnica

Simplicidade

Versão Lean

Lida com seus principais processos facilmente

Excelência técnica

Simplicidade

Seleção Extended

Otimiza seus processos com tecnologias inovadoras

Excelência técnica

Simplicidade

Versão Xpert

Controla suas aplicações mais difíceis

Excelência técnica

Simplicidade
Segurança da água

Segurança da água potável sob risco gerenciado com tratamento ideal

Atenda às normas e gerencie riscos no tratamento de água com automação e instrumentação aprimoradas.

Leia o artigo completo

Segurança da água

Tratamento de água com filtragem por membrana para obter água potável segura

Aumente a disponibilidade e a qualidade de seus processos de tratamento de água com filtragem por membrana com as soluções de medição inteligentes da Endress+Hauser.

Leia o artigo completo