Modular holder system
Flexdip CYH112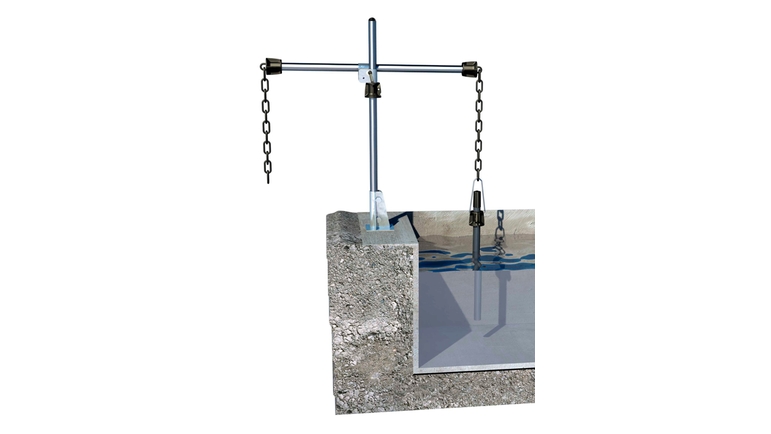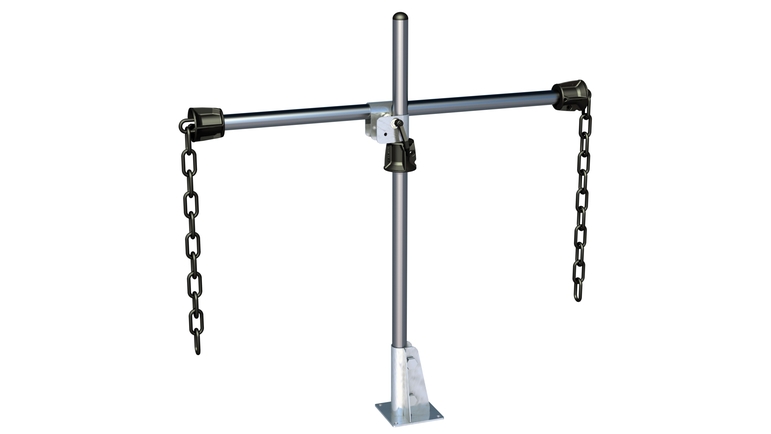 Holder for in-situ measurement in water, wastewater and utilities
The Flexdip CYH112 holder is a modular system for sensors and assemblies in open basins, channels, or tanks. It allows nearly any kind of fixing, such as floor, wall, and rail mounting. Moreover, it is suitable for all types of sensor installation – chain, fixed, or free-swinging. The holder can be expanded or modified at any time. Flexdip CYH112 provides you with outstanding flexibility and enables you to install your measurement right on the point.
Produtos simples

Fácil de escolher, instalar e operar
Excelência técnica
Simplicidade
Produtos padrão

Confiável, robusto e baixa manutenção
Excelência técnica
Simplicidade
Produtos com tecnologia de ponta

Altamente funcional e prático
Excelência técnica
Simplicidade
Produtos especializados

Desenvolvidos para aplicações exigentes
Excelência técnica
Simplicidade
Versões FLEX
Excelência técnica
Simplicidade

Versão Fundamental

Atende suas necessidades básicas de medição

Excelência técnica

Simplicidade

Versão Lean

Lida com seus principais processos facilmente

Excelência técnica

Simplicidade

Seleção Extended

Otimiza seus processos com tecnologias inovadoras

Excelência técnica

Simplicidade

Versão Xpert

Controla suas aplicações mais difíceis

Excelência técnica

Simplicidade
Especificações resumidas

Process temperature

-20 to 60 °C (-4 to 140 °F)
Seleção rápida
Escolha uma das opções sugeridas
Configuração individual
Continue sua seleção entre todas as opções possíveis
Componentes adicionais

Benefícios

Simple, cost-effective and flexible

Existing structural works can be used

Holder adjustable in height, position and orientation

Easy to install and to maintain

Robust design: Suitable for process pressures up to 6 bar (87 psi)
Campo de aplicação

Flexdip CYH112 is a holder for all measurements in open basins, channels and tanks in:

Wastewater treatment plants

Water works

Utilities of all industries

It forms a perfect team with the Flexdip CYA112 assembly for simple sensor isolation.

The...
Documentos / Manuais / Software
Acessórios / peças sobressalentes
Multi functional clamp ring, CYA112,

CYH112

Immersion pipe tray

to be used with long immersion pipes

Velco cable connector, 4 pieces

4 pieces, for sensor cable

Triangle carabiner (chain clip), CYA112,

protection for chain holder

Allen key, CYH112, CYA112

Pipe protection cap, CYH112

Round post installation for CYY101

Nylon chain, per meter (min length 5m)

for use in CYH holders

spares are available via order code

example "cross clamp" CYH112-AA11B11A1

Kit CYH112: floater w accessories CAT8xx

Kit CYH112: quick fastener CAT8xx

Kit CYH112: cover for hose CAT8xx

FLEXDIP CYH112

Holder Application: water, waste water Assembly transmitter, sensor Application: open channel, reservoir, tank, basin. Material: stainl. steel. V4A
Histórias de sucesso
Boiler water monitoring made easy

With the SWAS Compact Panel, the continuous monitoring of quality parameters such as pH and conductivity in cheese production can be automated and simplified.

The all-round carefree panel

Water Analysis Panels make continuous monitoring of drinking water easy at the water treatment plant in Frasnacht, Switzerland.

Advanced bioprocess control

From time consuming sample analysis to real-time monitoring of critical parameters in fermentation processes thanks to complete solutions from hardware to development and analytical services.
O monitoramento de água salva vidas

A água é cada vez mais considerada um produto valioso na maioria dos países. Portanto, a aceitação do desperdício de água está diminuindo continuamente e a necessidade de controlar a qualidade da água está aumentando.