Endress+Hauser ensures maximum accuracy in the oil industry
Coriolis flowmeters from Endress+Hauser enable precise billing of hydrocarbons in custody transfer
Over 90 million barrels a day of crude oil, natural gas and refined hydrocarbons are produced, transported, stored and sold to end customers. Each custody transfer measuring system is a kind of cash register. Any measurement inaccuracy will therefore result in enormous shortfalls for the supplier or buyer. Endress+Hauser supports its customers not only with high-quality Coriolis flowmeters, but also by constructing custody transfer measuring systems and with a hydrocarbon flow calibration rig.
Benefícios
Many years of experience in consulting and in engineering of custody transfer measuring systems

High-precision and robust Coriolis flow measuring technology – optimized for your application

Traceable and accredited hightech calibration rigs – even for high-viscosity hydrocarbons

Worldwide service network for support of custody transfer measuring points over the entire life cycle
Although the properties of liquid hydrocarbons vary greatly and thus can affect accuracy, Endress+Hauser Coriolis flowmeters have proven to be the best current method for measuring these viscous fluids reliably. Promass sensors are resistant to process fluctuations, vibrations and external pipe load stress. Endress+Hauser offers four devices: Promass F for universal use, Promass Q for challenging fluids, Promass X for maximum flow rates (4100 t/h) and Promass O for high process pressures.
Conforms to OIML / API thanks to Reynolds number correction
Each flow measuring technology features a measuring error depending, for example, on the velocity, density or viscosity of a fluid. These influences can be described by the Reynolds number. Endress+Hauser has developed a patented method for Reynolds number correction that is integrated into each Promass Coriolis flowmeter. Users can therefore be assured that the requirements from the OIML R117 guideline (MPE: ±0.2%) will be observed without the need to calibrate flowmeters with oil beforehand.
Customer-specific calibration with hydrocarbons
Due to national laws or international standards (OIML R117, API, etc.), it is common practice in the oil industry for custody transfer measuring systems to be verified on site using a reference. Such verifications are sometimes complex, costly or impractical. Therefore, customers often request an pre-calibration with hydrocarbons. Endress+Hauser is one of the few flowmeter manufacturers to offer such factory calibrations on a traceable rig accredited by the Swiss Accreditation Service (SAS).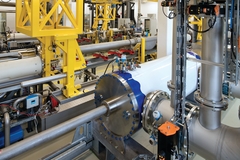 Experience in building custody transfer measuring systems
Endress+Hauser plans and constructs customized measuring systems for custody transfer. All involved partners are ISO 9001-certified and are audited on a regular basis. In addition to the construction of stationary and mobile measuring systems, the range of services offered by Endress+Hauser also includes on-site consultations, coordination with metrology and/or calibration authorities, commissioning, on-site test measurements and assistance with acceptance and approval by customs authorities.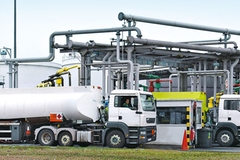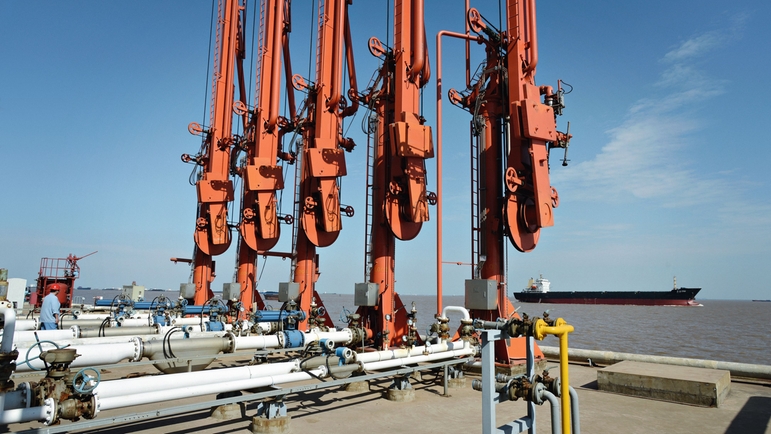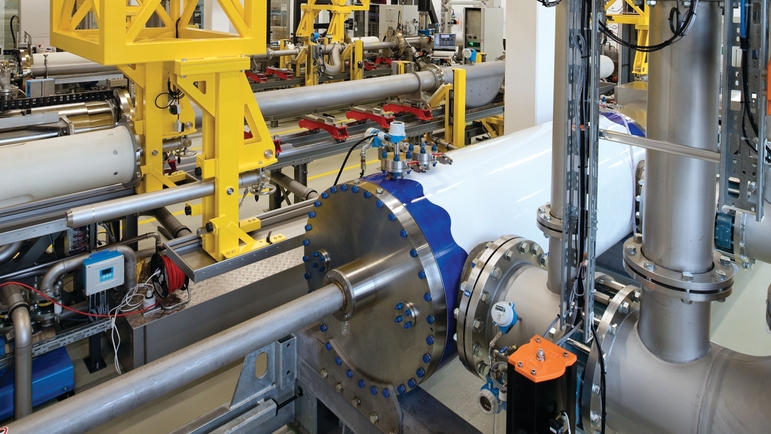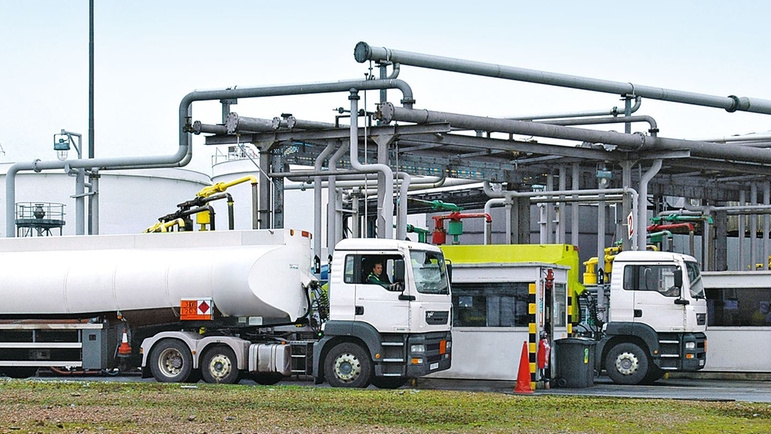 Oferta relacionada

Produtos simples

Fácil de escolher, instalar e operar
Excelência técnica
Simplicidade
Produtos padrão

Confiável, robusto e baixa manutenção
Excelência técnica
Simplicidade
Produtos com tecnologia de ponta

Altamente funcional e prático
Excelência técnica
Simplicidade
Produtos especializados

Desenvolvidos para aplicações exigentes
Excelência técnica
Simplicidade
Versões FLEX
Excelência técnica
Simplicidade

Versão Fundamental

Atende suas necessidades básicas de medição

Excelência técnica

Simplicidade

Versão Lean

Lida com seus principais processos facilmente

Excelência técnica

Simplicidade

Seleção Extended

Otimiza seus processos com tecnologias inovadoras

Excelência técnica

Simplicidade

Versão Xpert

Controla suas aplicações mais difíceis

Excelência técnica

Simplicidade
Histórias de sucesso
Reliable calibration using hydrocarbons

On the new factory calibration rig from Endress+Hauser, Wintershall Dea can now calibrate Promass F with hydrocarbons as legally mandated – a significantly cheaper option than on-site calibration.